My Experience With Italki, Amazing Talker, Verbling & Preply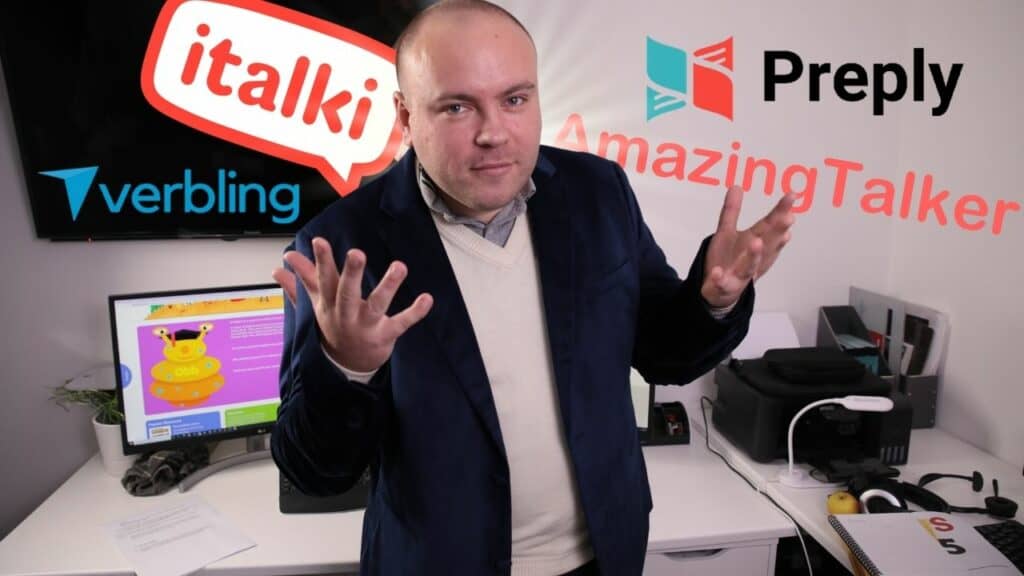 So, you may be thinking about working for a Create a profile type online school?
I recently did a bit of research, applying and working for a few of these platforms
This was my experience……

italki
The first Create a profile type school I applied for was Italki, in hindsight, it seems to be the best platform with the largest variety of clients. It is also not completely focused on English tuition.
The application process was quick and easy, although I have heard that they can be quite selective so make sure you have a good intro video.

Strategy
The strategy with all these companies is to go in low for the first few months, build up reviews and a solid reputation before increasing your price. I did this and by month three I had the number of classes I wanted at the rate I wanted $25-$30 p/h. The commission is 15%. I spend more than that on Ads when marketing directly to students so I feel that's pretty fair.

Amazing Talker
Amazing Talker was the second school I applied to. I found their platform to be clunky compared with Italki's. I passed the interview and onboarding process pretty fast. The commission structure depends on how many classes you teach. If you teach more than 180 hours in a month (45h per week) then you only pay around 7% but if you only do a couple of hours a week, you will be paying about 35% commission. They also encourage you to keep your rates low (below 17usd P/h) and are less likely to promote your profile if you charge more than that.
For that reason, I feel you can reach a higher rate faster with Italki than with Amazing Talker. I still teach some classes with them but I am not really happy with my current rate. I will see how it goes over time and keep it as a backup to Italki.

Although, I do know Teachers who are very successful on Amazing Talker. If you are willing to work lots of hours and spend time messaging students within the app to try and make them buy your course then you can do very well on this platform.
Verbling
Verbling wasn't hiring when I looked into it.
Preply made me edit my video three times to make sure there were no people in the background. I presented in front of my computer and there were some images of people on a digital textbook displayed on my monitor. I had to edit until every person was blurred out for the whole video. After spending days going back and forth and making changes, they ended up declining my application. I suspect it was because they already saw I had an account somewhere else or for some reason, I am not what they were looking for. I have heard that Preply really forces the Teachers to push their rates down low.

I didn't really like the look of their commission structure anyway:
''Preply takes a 100% commission fee of your first lesson payment with every new student. For all subsequent lessons, the commission varies from 33 to 18% and depends on the number of completed lesson hours with students. The more tutoring you do through Preply, the less commission you pay. When a student purchases their first hour with you, our commission will be 100% of its value."
Conclusion

Overall, from my experience so far I would say that Italki is the better platform with the best UI and fairest commission structure and also seems to have higher quality clients.
Currently, about 40% of my classes are Via ITALKI, 20% through Amazing Talker, and 40% direct with the students.
Personally, I would prefer to have all my students via Italki as it means I don't have to do any of my own marketing/ads plus the system for tracking classes, income, schedule & taking payments from my students makes life so much easier than having to do it myself.

My Introduction Video
Here is the Intro Video I use with these platforms, It has been quite effective. It is also the video I used with Preply, who for some reason rejected my application. As they rejected it after having me edit my video a few times (they told me, you just need to edit your video to be onboarded) and then rejected me later makes me suspect that they searched my name on Facebook/Other platforms first.
What has been your experience with create a profile schools

Comment below and ill get back to you.