SafetyWing: The Perfect Insurance for Online English Teachers Living Abroad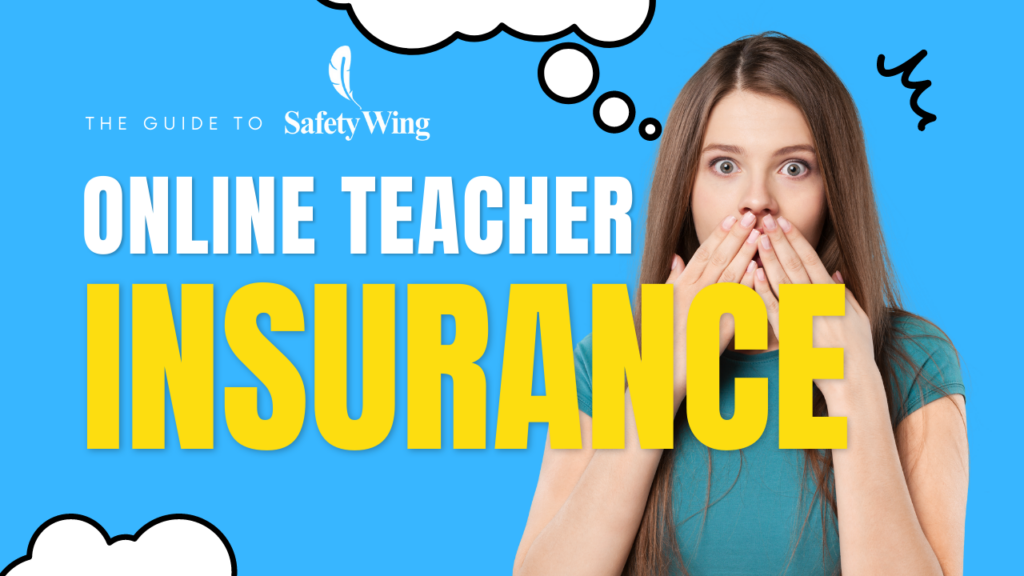 SafetyWing: The Perfect Insurance for Online English Teachers Living Abroad
As an online English teacher living abroad, it's crucial to have the right insurance coverage. SafetyWing, a travel medical insurance provider, caters specifically to digital nomads and remote workers, offering comprehensive coverage at an affordable price.
Why Choose SafetyWing?
Affordable Coverage: Starting at just $45.08 per 4 weeks for individuals aged 18-39, SafetyWing is cost-effective, especially for online English teachers who may have irregular income or work freelance.
Comprehensive Coverage: SafetyWing covers medical expenses, travel delays, lost luggage, emergency response, natural disasters, personal liability, and more. While it doesn't cover pre-existing conditions or routine check-ups, it does cover acute onset of pre-existing conditions up to $250,000.
Adventure Sports Coverage: SafetyWing includes coverage for popular activities like hiking, trekking, and surfing.
No Residency Requirement: SafetyWing has no residency requirement, making it ideal for constantly traveling online English teachers.
No Waiting Period: Coverage begins immediately upon signing up, even if you're already traveling.
Easy Online Sign Up: A quick and simple process requiring just a valid passport and a credit card.
Community Events: SafetyWing organizes events and meetups for users, fostering connections among digital nomads.
How It Works
Buy coverage before departing or during your journey abroad.
Subscribe to continuous coverage and travel to multiple countries with one policy.
After 90 days abroad, you're covered for brief visits back home for up to 30 days (15 days for US residents).
Include up to 2 children under 10 per family (1 per adult) on your insurance free of charge.
SafetyWing offers a convenient, affordable, and comprehensive insurance solution for online English teachers living abroad. With its flexible policies, adventure sports coverage, and community events, it's an ideal insurance provider for those constantly on the move.

Learn More!