ESL China Update: Three Months On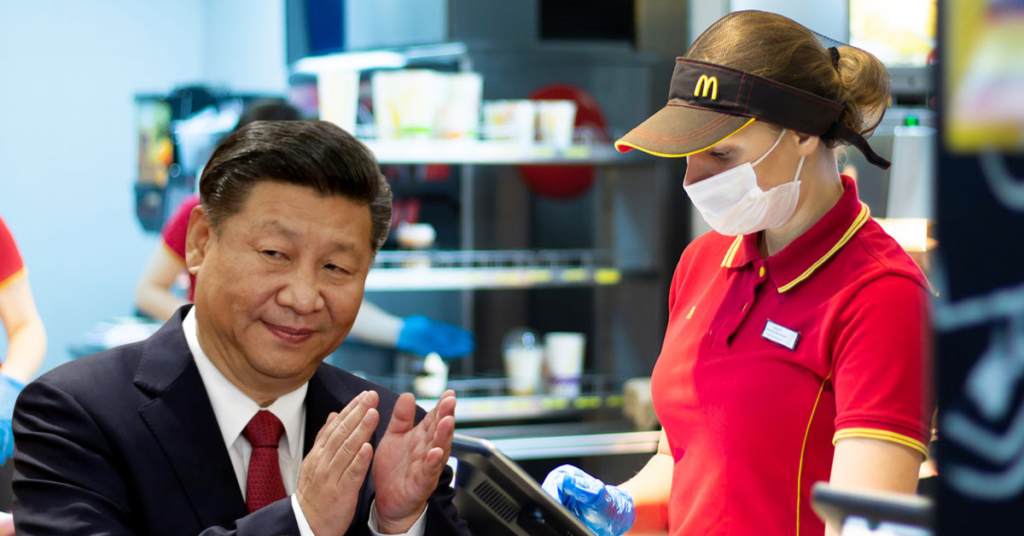 ESL China Update: Three Months On
BY CLAUDIA JACKSON
It`s been three months since the shock announcement by the Chinese government in July, effectively banning foreign teachers from teaching from outside China. Since then many online teachers' lives have been turned upside down as they contemplated their next move. 
Some held tightly to the raft, waiting for the bitter end, many chose to jump ship before it sank; joining the mass exodus to other companies or branching out on their own, and others tried desperately to maintain contact with their former students, hoping to continue classes and maintain the bond they had formed over the years. Let`s look at some of the recent developments and examine where we go from here. 
The Parents
Education in China is highly prized and fluent English is perceived by many to be the key to university and a prosperous future. According to the South China Morning Post, many parents are still hiring private foreign tutors, prompting the ministry of education to reiterate its ban on even small scale private tutoring. 
Despite this, many teachers report receiving an influx of messages from parents desperate to continue private classes. With much of western social media banned in China and difficulties in transferring payment overseas, this is no easy task. 
The Companies
The new regulations have also been catastrophic for the once mega-successful Chinese EdTech companies. With 50-80% of their revenue coming from a tutoring sector that has now been banned, the stock of New Oriental and Technology Group fell by 86% and rival TAL Education Group by 93%. As a result of the changes, some companies such as GOGOKID and Zebra English have already ceased operations, while others continue to forge ahead in a desperate attempt to turn things around. 
On October 5th, in a statement released on their teacher portal, one-time industry giant VIPKID appeared to do a U-turn on their previous pledge to continue classes for at least six months stating that; 
"Students in the Chinese mainland will no longer be able to take classes with foreign teachers living outside of China" 
They added, 
"We are disheartened and sorry to share this update as we know it will immediately impact the livelihood of teachers in the community and we know that you treasure your teaching relationships with your students in China," 
On October 25th, Koolearn Technology, the online education arm of New Oriental announced that they will no longer offer tutoring to students between kindergarten and ninth grade. However, Bling ABC, part of New Oriental made no comment about this in their recent teacher`s newsletter and a recent post on their Facebook page suggested that the company is already beginning to expand into markets outside China. 
"We have students in the USA, Canada, and Thailand! We will continue to expand this program while exploring other avenues to share language, culture, and experiences with students around the world."
BLING ABC
The Teachers
Understandably many teachers have already moved to pastures new, be it in online teaching or another industry. Many more have put in place a plan B in anticipation of what`s to come. 
A Facebook poll across nine Online English teachers groups asked the following question:  
Have you seen a change in the number of classes you are being scheduled since the changes in online education in China?
The results were as follows:
6%

of teachers had noticed an increase in classes, (possibly due to the number of teachers leaving the company) 

18%

reported no change in the number of classes

14%

had experienced a slight reduction in classes.

52%

said they had had a significant reduction (less than half the previous amount)

10%

of teachers stated that they are not receiving any classes
In conclusion, while some teachers are lucky enough to still be getting classes, for many of us the bubble that was the Chinese online teaching industry has already burst. There are whispers, especially among the larger companies, of moving online education into different areas such as teaching adults or selling packages outside China, but whispers do not pay the bills and when this is your main source of income it's easy to see why many teachers are choosing not to stick around. 
"I felt sad when I packed away all the props I`d collected and made over the years," says *Eva, an ESL teacher for the past three years who has since returned to work in a brick and mortar school.  "But it's time to move on."
"I`ve joined three new companies," says *Tina, a former VIPKID teacher who`s been teaching online for the past year, "The money is less, but the kids are great and it's nice to have that sense of security again, knowing that I`ll still have a job when I wake up"
*Dan, an ESL teacher for five years puts it differently, "I have no regrets about the past five years" he says, "I had the best time, met some great kids, and learned the skills I needed to branch out on my own. Now I set my own schedule, charge my own rates, and teach students from all over the world. Life has never been better"
How has your life changed since the new regulations were introduced? Leave a comment below!
*Names have been changed. 
references:
https://www.marketplace.org/2021/10/12/american-esl-teachers-limbo-after-change-china-tutoring-policy/
https://kr-asia.com/new-oriental-edtech-arm-koolearn-to-suspend-after-school-tutoring-services