Why ZOOM isn't Working in China.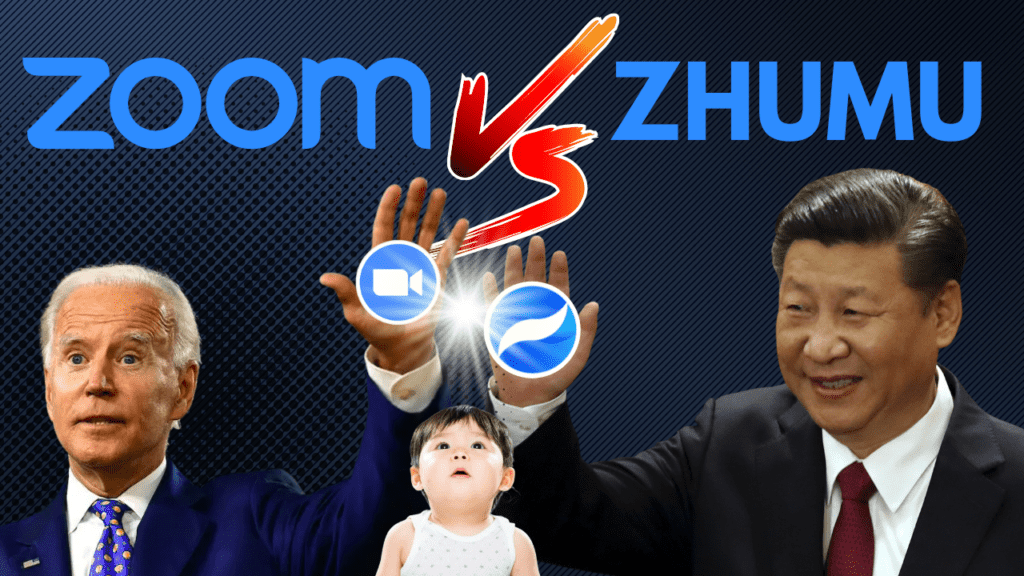 Zoom suspends all direct sales in China, the online conferencing service company announced in a statement online.

After Zoom suspended direct-sale in China, they have shifted to a partner-only model, and Zhumu is one of the partners. So you can see Zhumu as a Chinese version of Zoom.

Why should you care?

As ZOOM pulls out of servicing china directly you may face connectivities with students there. The solution is to use Zhumu which has more servers in mainland china.

It is essentially an exact clone of Zoom but for the Chinese market! Which will also make it more user-friendly for your students in China.

Can you call a zoom user with zhumu and visaversa?
Unfortunately not, although the apps are clones they are not compatible. If you want better connectivity with your students in China, it may be a good idea to download Zhumu
Zoom says in its statement that it's now shifting to partnerships with Chinese companies and named the following designated partners, including BizConf Communications, Suirui Zhumu Video Conference, Systec Umeet, Zomo Cloud Meetings, and Xunzhong J-Meeting.
BizConf Communications told CGTN that they are working with Zoom's technology, but it's reshaping it, for domestic use.
Zoom's announcement /Screenshot from zoom.com.cn
Annie Jiang Chenhong,COO, for BizConf, said for the Chinese market, customers use video-conferencing differently and have special demands, including how they would like to guarantee online security.
"I think Zoom found us for partnership because we have a very good reputation in secondary development, as we will develop Zoom-based technology. And that we have a strong establishment with the Chinese market."
Dr. Miao Lyu using Zoom for meeting /CGTN
Jiang said the partnership by way of secondary development is also in line with BizConf's goal of developing home-grown communication applications for the Chinese markets.
The company has other separate video-conferencing products based on technology framework other from Zoom's. The company also said it's seen drastic growth in conferencing needs in China since the pandemic began.
Zoom cites exponential growth of popularity in China, citing 29 folds of growth in paid users since January. It says over 26,000 educational institutions in China use Zoom for classes since March.
The popularity is uncontested when it comes to international conferencing.
Miao Lyv, Secretary-General with the leading think-tank Center for China and Globalization, said Zoom has been especially helpful in a chaotic, challenging time. The center has held some 30 web-seminars with Zoom since the pandemic began, on topics ranging from pandemic responses and China-U.S. relations.
"It's like a virtual room where people can come together," she said. "It's especially important for dialogues to happen and ideas get exchanged in this special time."
She said the news of Zoom halting direct sales in China doesn't affect the center's meeting plans in the short run.
But as many suspect Zoom's turn signals a retreat from China, Miao said the institution could be looking for alternatives if more inconvenience arises.