Essential Tech and Cool Kit for Online Teachers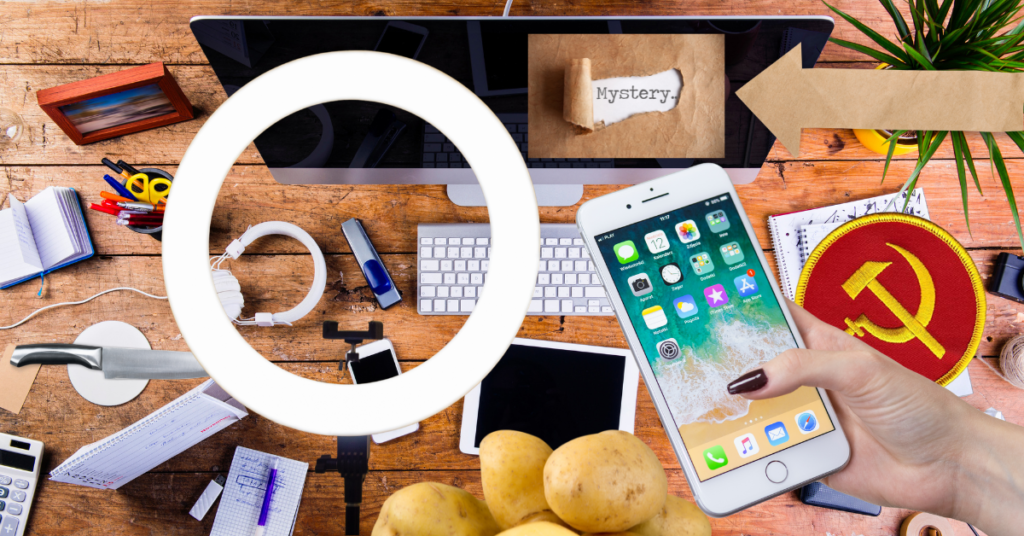 Essential Tech and Cool Kit for Online Teachers
By CLAUDIA JACKSON
As an online teacher, whether you work for an established platform or independently, the right technical equipment is a must. Here are some of the essentials, and some funky extras, to ensure you and your students get the best out of your classes.
Stable, wired internet connection and backup. 
In online teaching, reliable, high-speed internet is non-negotiable and getting the best internet package you can afford is a sound investment that will pay you back dividends. Most companies will do a technical check to test your internet connection, camera, and microphone before they proceed with your application and again before each class. You will not be paid for classes where your internet connection isn't sufficient to teach, and repeated internet issues could even get you fired. Requirements vary between companies, but it is recommended to have a speed of at least 50 Mbps (upload/download) and Ping rate less than 100ms (ideally below 50ms). You can check your connection here. Many companies also require wired connection via an ethernet cable as this is faster and more stable than Wi-Fi. Some of the newer laptops come with USB ports only which means you`ll need an adapter with an ethernet port. As even the best internet lets us down from time to time, or in case of a power outage, you`ll need some kind of back up, either by hot spotting to your phone or by using a portable hotspot device.
Laptop or PC
The decision to go with a laptop or desktop computer is very personal and there are pros and cons of both. PCs are generally cheaper for the same specifications and have more advanced processor and upgrade options than laptops. They are also arguably more comfortable to use if you always teach in the same place and some teachers prefer the larger screen. Laptops, however, are the option of choice for most online teachers due to their lightness and portability, back up battery and greater energy efficiency. Whatever you invest in, make sure it meets the requirements for your platform. These are the general minimum requirements for teaching online. 
Operating system

Windows 10 or macOS10.x

Processor (CPU)

Intel 5 or higher

Memory (RAM)

8GB or above
Other things to bear in mind when purchasing a laptop or PC for teaching are screen size, battery life, number of ports and of course, your available budget. 
Headset and Microphone  A good headset can make all the difference when teaching. You need something that is comfortable to wear for long periods of time (nothing worse than sore ears at the end of the day) with great sound quality, a built-in microphone with volume control and noise cancelling software. There`s also a great noise cancelling app called Krisp that you can install on your laptop for a few dollars a month and works like a dream in eliminating background noise. 
Webcam Although laptops come with built in webcams, they are often inferior in quality for professional use when compared to an external webcam. Go for one with a digital resolution of 1080p, a good field of view to show off your props and backdrop and an adjustable position. This one from Logitech fits the bill. 
Lighting A selfie light is a relatively cheap addition that will give any online teacher a professional touch. This one clips onto your laptop, is easily adjustable and has 3 types of light and 5 brightness settings for that fresh-faced glow (even at 3 in the morning!)
Backdrop Most online companies have specific requirements when it comes to your background. Some want plain white, others give kudos to teachers with the most creative designs, and others require a visible company logo. You can make your own backdrop by decorating a wall, sticking up some posters or buy a readymade backdrop online. Alternatively you can opt for streaming software like ManyCam and customise your backdrop to your lesson content. 
Teaching Platform   One of the perks of working for an established company is that the platform and materials are provided. However for independent teachers, one of the most important decisions you have to make is deciding on an online classroom. So how do you make the right choice? Here are some things to consider. 
Budget. One of the few positives to come out of the recent pandemic, is that there are more video conferencing platforms, of a higher quality than ever before. Some, like Google Hangouts and Skype are free to use and others like Zoom are free for a limited amount of time (up to 40 minutes). While these platforms allow you to connect with several learners at a time, share your screen and possibly include a whiteboard, they are primarily designed for business purposes and functions are quite limited. In most cases, it is better to use a tailormade virtual classroom even if it means paying more. Check out Vedamo, Kaltura and Classin to get you started. 
Most platforms allow a free trial to check that all your requirements are met before buying. Here are some options to consider when deciding on a virtual classroom. 
Students

How old are your students?  How many will there be per class. 

Classes.

How long will the classes last? What kind of classroom functions do you need? 

Ease of use

This is why its important to test drive your platform before committing yourself. As the teacher, you need to be completely familiar with your platform and all its functions. Nothing looks less professional than a teacher who can`t find the pen or delete the scribbles from the page. 
Handy extras
The Online Teacher Buddy Desktop app from Teachers Xchange saves you valuable time with a report generator that meets the word/ character requirement for most online companies. For those that work with multiple companies and/ or private students, the salary tracker feature is a great way to keep tabs on classes taught, hourly rate and earnings. It even allows you to document screenshots of technical issues/ no shows before handily downloading all the information to an excel file for your records. 
What`s your favourite piece of online teaching tech? Drop a comment below!