Want to WORK FROM HOME? WE ARE URGENTLY HIRING!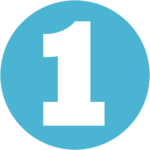 One english center
– Job Type: Full Time.
– Only Native English Speakers.
– English language teaching certificate (TESOL, TEFL, CELTA,…).
– Passionate about teaching English to young learners and adults.
– Have stable and high internet access at least 10 wired internet, a Laptop or a desktop with windows. O/S at least i3, 2013 gen, minimum 4GB RAM).
– English teaching experience with young learners and teenagers is preferred.
– Working hours are from 16:00 to 21:30 BJT.
– The pay rate is 15$-18$ per hour.
Please email your CV to oneenglishcenter@outlook.com and the recruiters will contact you if they are interested.