English Teacher Vacancy | Online Tutoring Jobs
Create a Profile
Flexible Schedule
Private
Salary: 10-15 USD per hour
Your profile must be 100% compete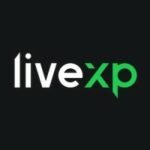 Website LiveXP
Apply to teach online at LiveXP
If you're a certified English teacher or tutor and you're interested in an online English teaching job, look no further.
Job description
To become an English teacher online you need to complete the registration form. Write information about yourself. Upload your photo and introductory video to let the students see you and hear you before booking lessons. Indicate the lesson's duration and the schedule for your lessons to teach English online.
Requirements
– English level: Native or bilingual
– You don't need to have any certificates or diplomas to become a tutor and start teaching.
Responsibilities
– A remote teaching job requires you to be ready to give lessons according to your schedule.
– Always be on time for your lessons.
– Never miss a lesson without notifying the student beforehand to reschedule the lesson.
Advantages
– You work according to your own schedule.
– Work from any place.
– Get paid weekly according to your working hours.