Online Language teachers needed Work from Home!!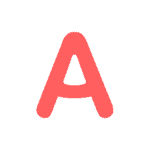 AmazingTalker
AmazingTalker offers professional online language tutors and teachers from around the world. This is a remote English teaching opportunity. Our company is an online tutoring platform designed to teach both children and adults. We are looking for passionate Online English Tutors aiming to build their online education business.
About this position:
Work from home – Set a teaching schedule yourself.
Online Teaching – Teach students around the world online.
Wage – On average, £15 – £30 an hour per 1:1 class (It takes teachers an average of 3 months to reach an income of £4000/month)
Responsibility:
Understanding the needs of students and prepare the classes for your student's needs.
Teaching classes online via Zoom. (1:1 classes of 25 min and 50 min)
Equipped with a desktop computer or a laptop with a webcam and a stable internet connection.
Qualities:
You are fluent in English and have teaching experience
You have face-to-face or online teaching/tutoring experiences.
You are at ease with technology, and able to switch things up when a lesson plan doesn't work for students.
Benefits:
Get exposure to thousands of students.
Take official training lessons, helping you switch online teachers successfully.
We're now expanding our markets around the world, which keeps bringing in thousands of students every single day.