Become an Independent Teacher on Amazing Talker and set your own rate
Applications have closed
Salary: $10.20 - $12 p/h
No Degree Needed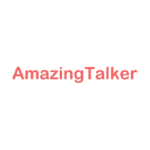 Website Amazing Talker
A Create a profile platform for Teachers to find Students
Amazing Talker is a Create a Profile Type Website where Teachers of many languages can find students. You will pay a commision on your earnings in return Amazing Talker will help market your profile to potential students!
Become an online English teacher
Earn greater income with more freedom
Set your own prices
You choose what tutoring fees to charge. Courses are divided into 25-minute trial lessons and 50-minute standard lessons.
Hourly rates of top 10 tutors by monthly income: ฿1,114.61 – ฿5,891.52 / hour
Be your own boss
There are no minimum work hours—choose the schedule you want. Input your weekly availability and students can choose time slots that work for them.
Top 10 tutors' teaching hours: 17 – 53 hours / week
Work from home flexibility
To get started, you'll just need a webcam and microphone equipped on your computer. Start earning more and helping students around the world.
Top 10 tutors' monthly income: ฿150,970.32 – ฿361,718.39 / month
We are recruiting more tutors. Interested in joining us?
Here are the traits of our ideal tutors. Does this sound like you?
1. You're fluent in English You have a degree in English or a similar degree, or are a native English speaker yourself.
2. You have English teaching experienceYou have experience in 1-on-1 English tutoring or related classroom experience.
3. You want to be your own bossYou want to work on your own schedule!
4. You're passionate about teachingAs a tutor with AmazingTalker, you can work with students of all ages and from all over. Join us and start sharing your knowledge today!