Native ESL Teachers are Needed to Join our Team!!!
Fixed Schedule
Anywhere
Applications have closed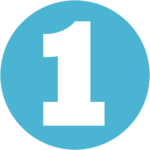 One english center
We are currently seeking passionate English teachers from the United States, the United Kingdom, Canada, and Australia to join our team. If you are dedicated to making a positive impact on young learners and possess the required qualifications, we would love to hear from you.
Requirements:
Bachelor's degree in Education, English, Linguistics, or a related field.
Must have a backup internet connection and a backup laptop in case of electricity emergencies.
Reliable high-speed internet connection and a quiet, well-equipped workspace for teaching.
Familiarity with using video conferencing tools to facilitate online classes.
Excellent teamwork skills, able to collaborate effectively with colleagues.
Teaching materials will be provided, but creativity in supplementing materials is a plus.
Experience working with children aged 5 to 12 years old is preferred.
Proficiency in using the Classin teaching platform is a plus.
Responsibilities:
Deliver engaging and interactive English lessons to young learners using provided teaching materials.
Utilize video conferencing tools to create an interactive and immersive learning environment.
Provide timely and constructive feedback to students on their progress and assignments.
Adapt teaching methods to meet the diverse needs and learning styles of students.
Foster a positive and supportive classroom atmosphere where students feel encouraged to participate.
Manage class records, including attendance, student performance, and progress reports.
Communicate effectively with students, parents, and colleagues.
The pay rate for this position is $15 for a 50-minute teaching session.
If you are an enthusiastic English teacher from the United States, the United Kingdom, Canada, or Australia, we encourage you to apply. Join our team of passionate educators, and together, let's create a vibrant online learning community. To apply, please submit your resume, a minute-long video introduction, and any relevant certifications to oneenglishcenter@outlook.com.